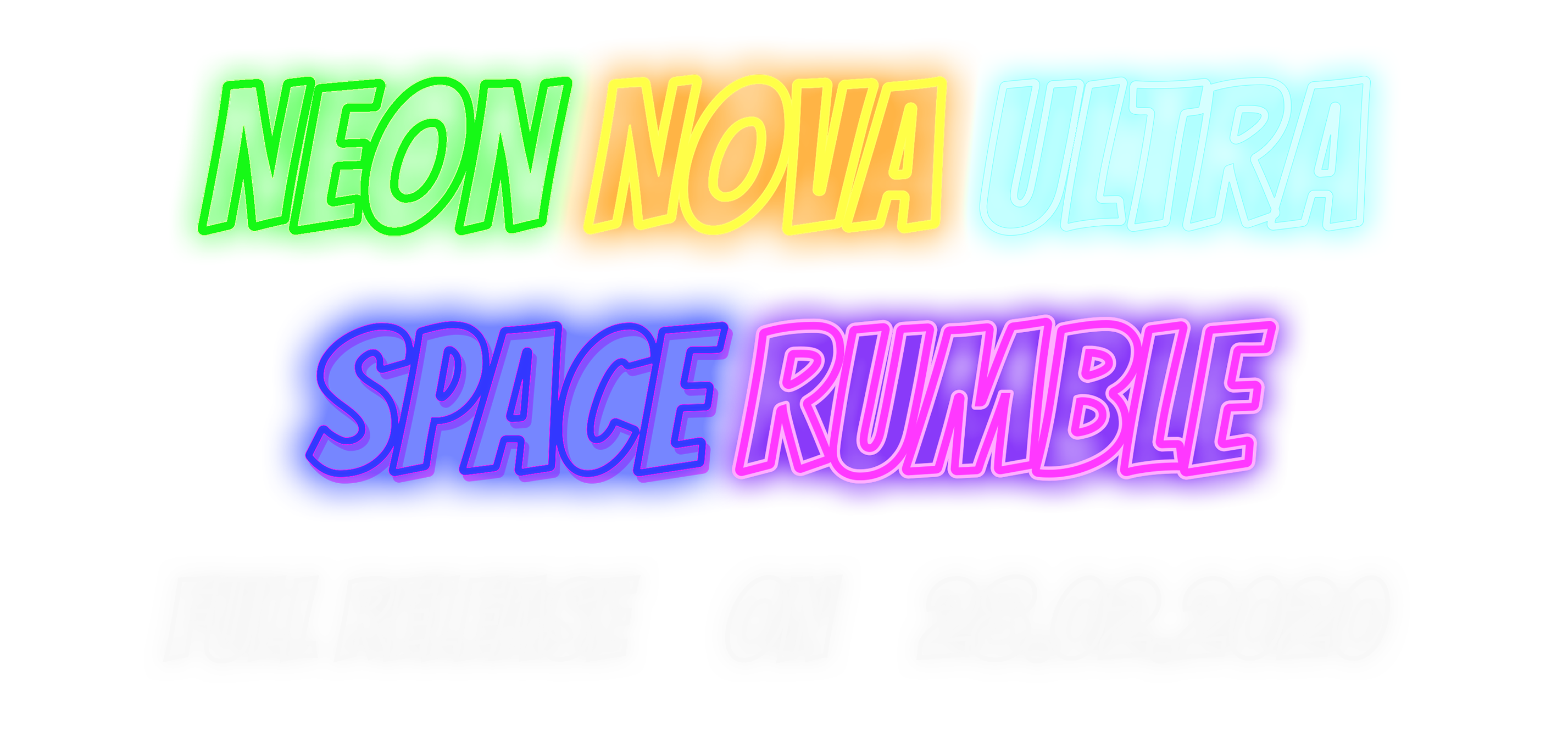 Neon Nova Ultra Space Rumble
Neon Nova Ultra Space Rumble Open-Alpha Launch
---
We are super pumped to announce the launch of the open alpha of Neon Nova Ultra Space Rumble! \o/
It is the ultimate local 3 vs. 1 laser arena brawler any sane soul has to play at least once. It's as addicting as taking a nap when you actually have work to do and just can't stop procrastinating.

You will be divided into teams, or to be more precise it's three of you against one. So make sure the newest and/or least likeable friend is the one you team up against!
(No worries hated friend. The game will lend you the power you always desired to blast your so-called "friends" into the ground!)
Three heroes will fight the mighty boss and it's your goal to destroy the other team. Seriously, smash them!
Sounds interesting? Perfect. Try it! It's free!

Who we are
This game was originally created during the Global Game Jam 2018. Many things have happened since then and, who would've thought, we actually ended up founding our very own game company. And as a game studio, you have to start somewhere. So here we go:
This launch marks the beginning of our first "serious" and public game development as a game studio.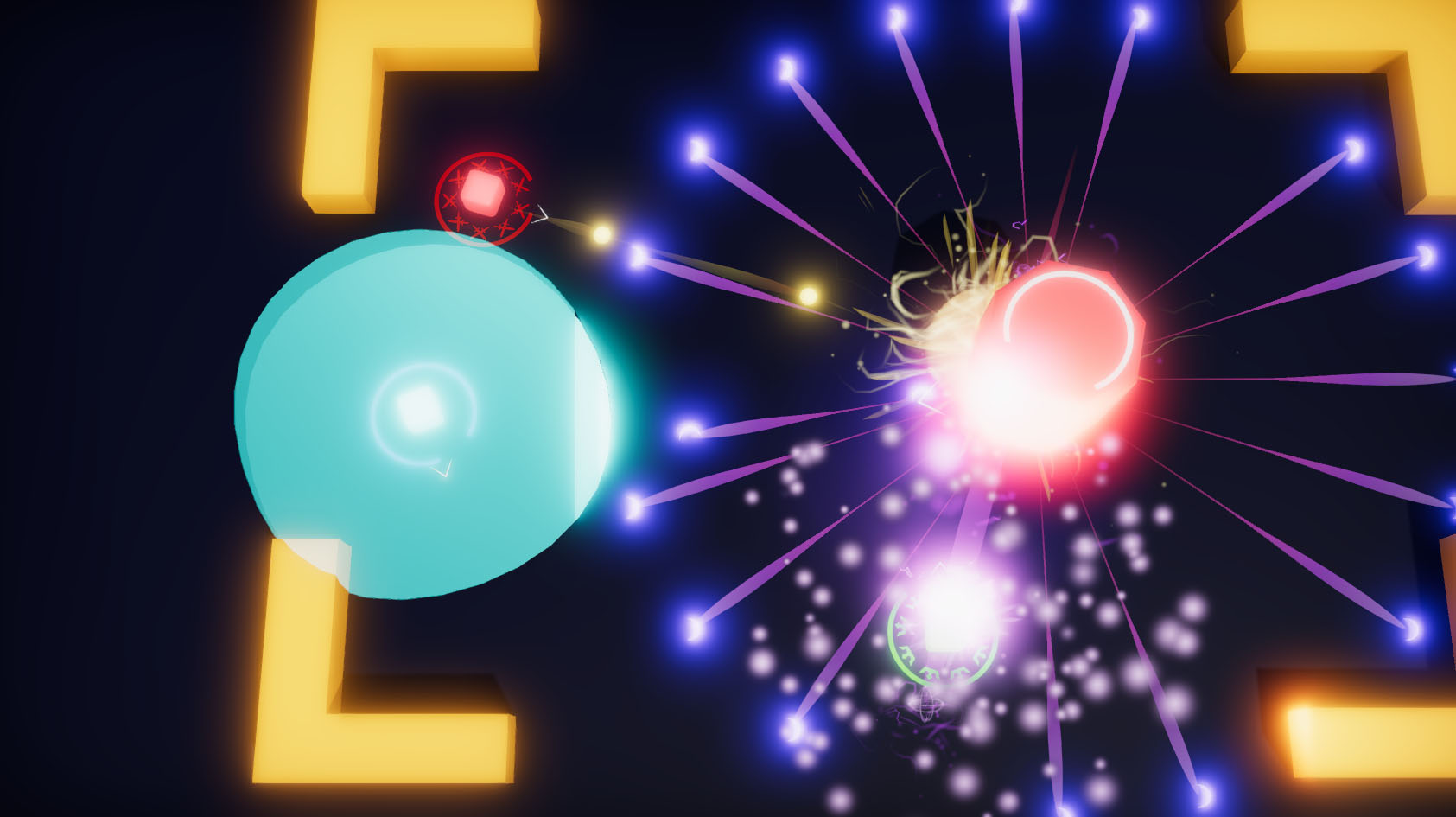 We are 5 passionate game developers from germany that all together studied Media and Game Design up until very recently. We all have different backgrounds and skillsets and therefore form a complete game development team. We know how to develop a game "in theory" and here's putting it to the test. Duh. We are super excited and nervous at the same time.
So what's to expect?
First and foremost: This game will recieve substantial updates over the next couple of months! A full development cycle with a major release is planned. It will stay free for the complete alpha stage here on itch.io, since we are excited to develop the game with feedback coming directly from its community since day 1.

A roadmap with the detailed plans and coming changes will follow soon, so follow us either here on itch, Twitter, Instagram or Facebook to stay up to date. We are greatful for every single person who decides to participate in our little rollercoaster ride!
Files
Neon Nova Ultra Space Rumble (Alpha 1)
46 MB
Sep 09, 2019
Neon Nova Ultra Space Rumble (Alpha 1)
66 MB
Sep 13, 2019
Get Neon Nova Ultra Space Rumble